SM North Edsa End of Season Sale!
1/04/2013 10:02:00 PM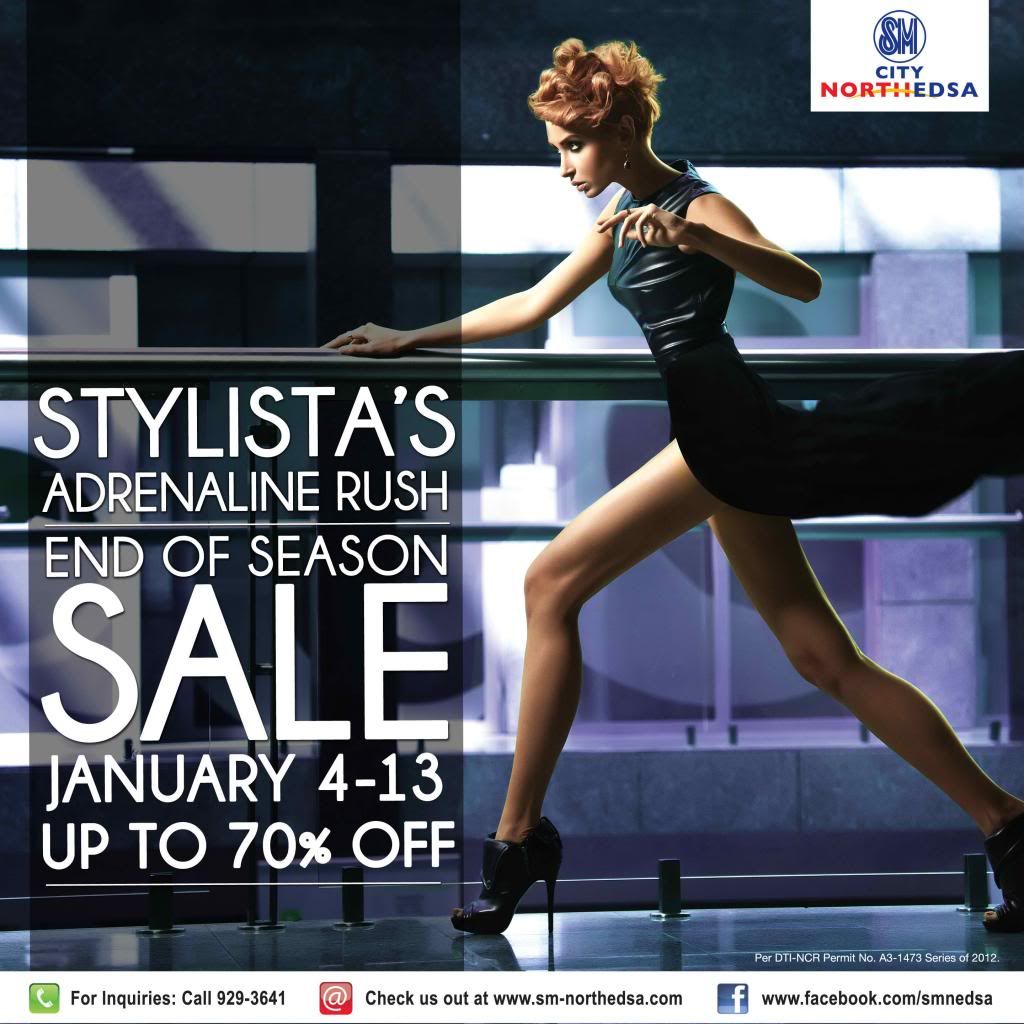 Here in the Philippines, gift giving is extended till Three kings, (January 6). So it's not too late to buy gifts for your love ones and friends. Give more gifts and be more generous than ever, remember it's better to give than to receive.
This January 4 to January 13, 2012 SM North EDSA will be having their End of Season Sale. As always there will be up to 70% off on their selected items from fashion brands, beauty products, shoes, bags, and more. So better get over to SM North EDSA and get most of discounted items.