Gloc 9 Bloggers' Conference
9/18/2012 07:04:00 AM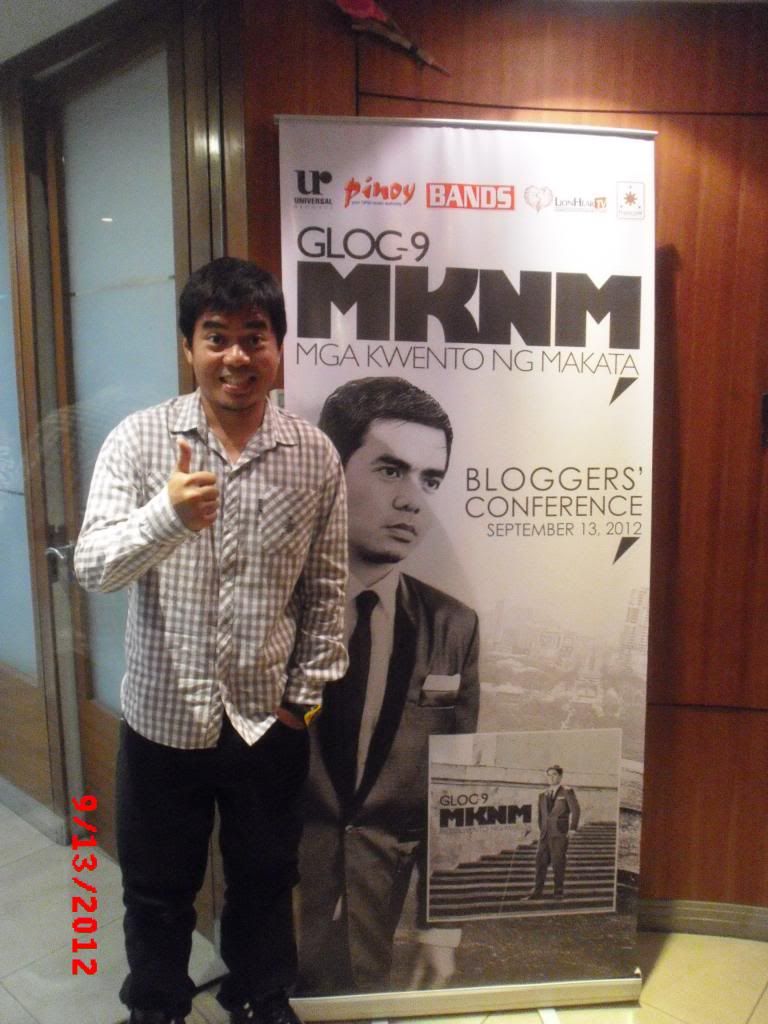 It's been an honor meeting one of the best known rapper in the Philippines, next to the level of Francis M and Andrew E. It's an honor meeting him in person and glad to know that through Gloc-9 the impression of the usual look of Pinoy Rapper is somewhat diverted and given a much more acceptable appearance in the music industry.
So, what happened during the bloggers conference? Well, to start with everything started with a photoshoot and greetings from him, then watched the music video of "Sirena" then everyone shoot their questions. Basically most of the questions were all about his personal life and of course his album plus the Sirena thing. One question that sinks in me is about the lyrics of the title being taken from a literary piece of one of the third gender in which Gloc-9 answered it truthfully that all were created according to his views and what he sees being done to them. He also disclose that there was this movie with a scene of a third gender being dipped in a water-filled drum container. Gloc-9 was really praised with this album and the Sirena single.
He also shares that Francis M is his biggest idol and according to him being a rapper is really hard. This album would be his first relese under Universal Records.
Here's the trac list of MKNM.
Facebook:
http://www.facebook.com/glocdash9
Twitter:
https://twitter.com/glocdash9
Instagram: glocdash9
Website:
http://glocdash9.com/
MKNM (Mga Kwento ng Makata) Tracklist:
1. Balak ni Syke
2. Apatnapungbara feat. Ian Tayao
3. Silup feat. Denise Barbacena
4. Alalay ng hari feat. Allan Mitchell Silonga
5. Sirena feat. Ebe Dancel
6. Hindi mo nadinig feat. Jay Durias
7. Sino (interlude)
8. Salarin feat. Bamboo Manalac
9. Inday feat. Cathy Go
10. Bakit hindi feat. Billy Crawford
11. Malakas (interlude)
12. Pison feat. Chito Miranda
13. Thankful feat. Maychelle Baay of Moonstar88 & Bambu
Bonus Tracks
14. Hari ng tondo feat. Denise Barbacena
15. Kung tama Siya feat. Jaq Dionisio of Kissjane