PSY Gangnam Style, A One Night Concert
12/11/2012 08:48:00 PM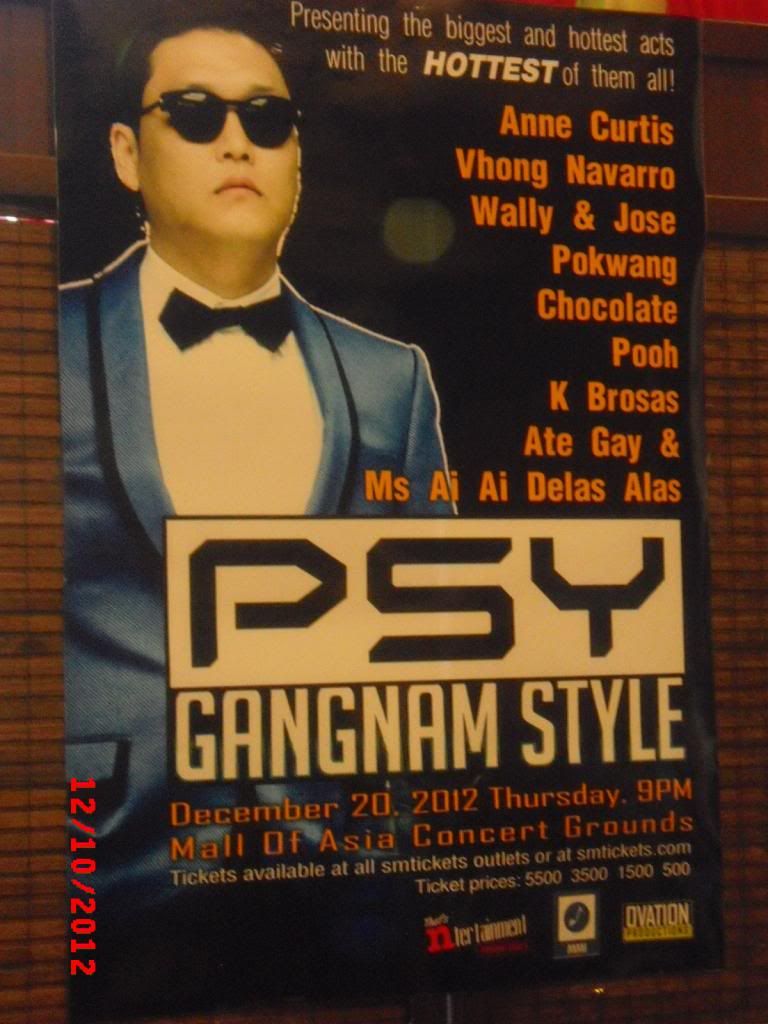 Who loves dancing? music? a korean singer?
Here's the good news for all fans of Psy and his Gangnam Style. Yes, Psy is coming here to Manila and he will be here performing on December 20, 2012 for a one night concert.
Psy of Gangnam Style has been trending for quite some time now and I could say that even the little ones love to sing and dance the Gangnam Style. During the press conference one of the bloggers asked why Psy? And according to Joed Serrano, the initiator of this event, "he is a well-known artist in the music industry, so that's it."
Aside from the much awaited performance of Psy at the MOA, our very own talented artist will also perform on the said concert. "If Korea have Psy, well, so Philippines have Ai Ai, Jose and Wally, Vhong , Anne Curtis and other artist that will perform on that night" Joed said.
The concert will be at the Mall of Asia Concert Ground in order to give way and accommodate more than 15,000 Filipino people who wants to watch the concert.
Part of the proceeds of the said concert will be donated to Ciara Marrie Foundation and for the victim of typhoon Pablo.
Tickets are available through SM tickets outlet amounting to:
Php5,500.00
Php3,500.00
Php1,500.00
Php 500.00
So better get your tickets early and be there at the MOA Concert Ground and see how the famed Psy lets you dance the Gangnam Style. Be there on December 20, 2012 at 9pm. Grab your tickets now!