FILA and AIA Schools Run for School Rooms
6/27/2012 06:36:00 PM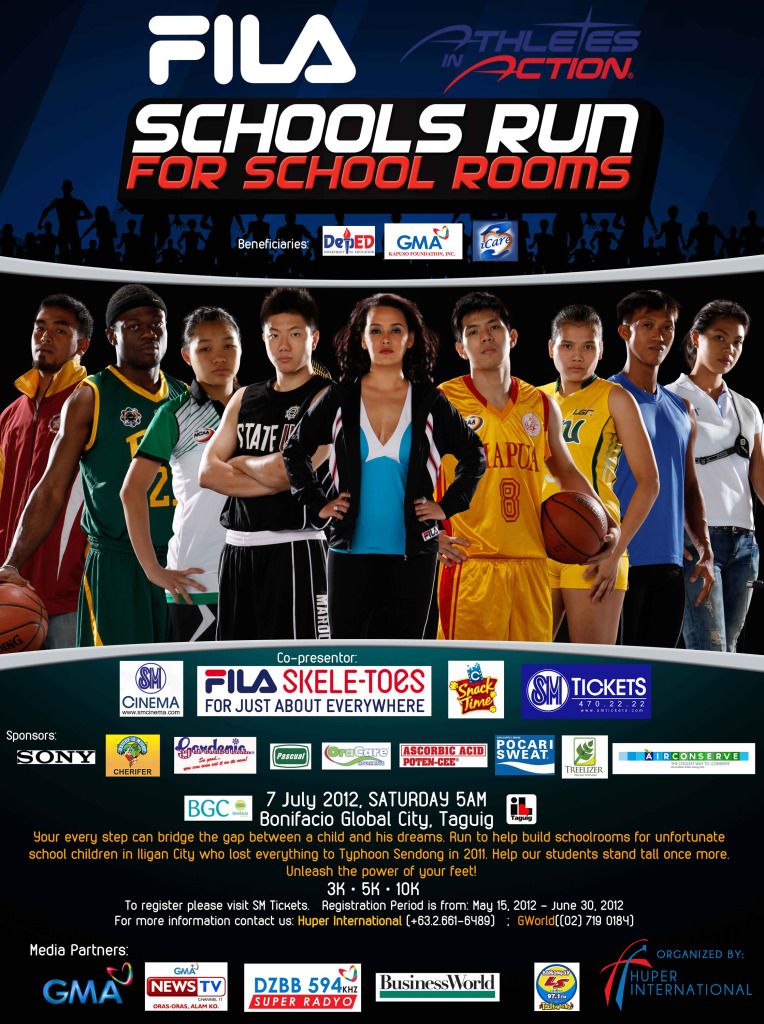 FILA and Athletes in Action (AIA) launches their program
Schools Run for School Rooms
. It is an advocacy program which aims to take part in solving the nation's greater woes. The two organization join forces to bring the biggest advocacy run to help raise funds for the
rehabilitation of the classrooms in Iligan City, which were badly hit by Typhoon Sendong back in 2011.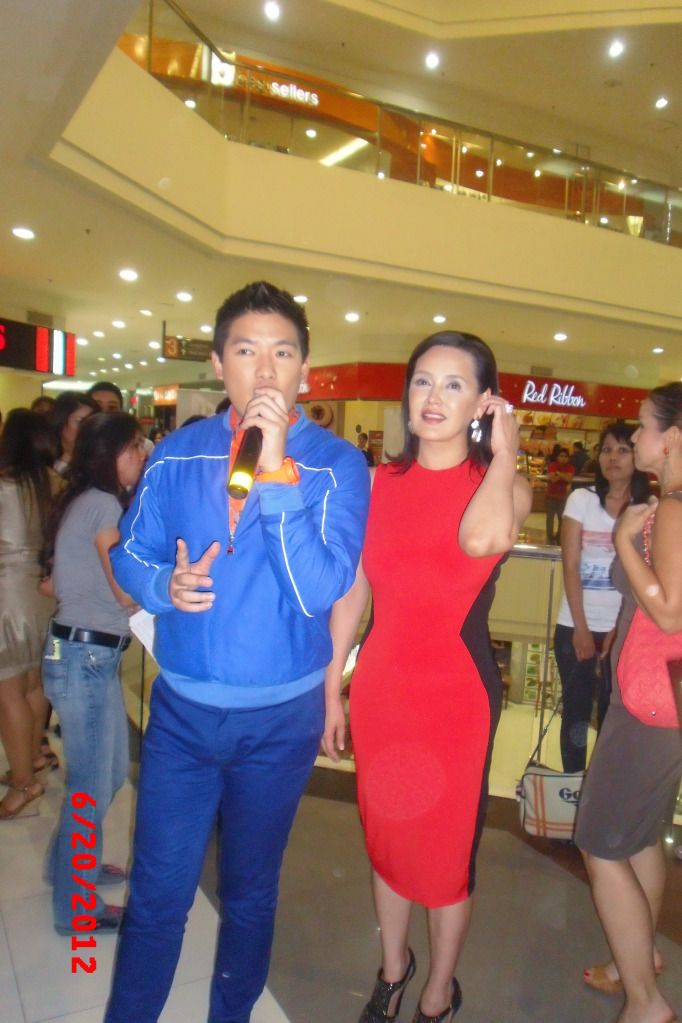 Different bloggers were present during night to witness the programs and undertakings of FILA and Athletes in Action, especially with this project that they are all involve with. The program is hosted by one of FILA's endorser, Mr Tim Yap and together with the coaches and people behind the advocacy run, they were able to address to the bloggers the need and the importance of this upcoming event. This run will not only benefit the schools and students of Iligan City but will also benefit the runners as well, physically!
With 15,000 runners who have signed up to date and still expecting for more, the Schools Run for School Rooms (SRSR) marathon will be gathering student-runners from major colleges and universities, to bring a glimmer of hope to Iligan city, where eager students have to do with makeshift classrooms as the school year starts.
Since 1911, FILA traces its roots from Biella, a province set at the foot of the Italian Alps. Unbeknownst to many, this small town brand is big on corporate social responsibility. At the recently concluded 2012 FILA Polo Cup, project "500 for 500" was launched by FILA President Butch Albert to help Typhoon Sendong victims once again by donating 500 pesos to 500 families for every purchase of Skele-Toes. Skele-Toes is FILA's latest line of revolutionary active footwear that is fast raising many eyebrows and causing the curious to utter #whattheheckisthat? For us at FILA, it's simply a shoe that changes the game. Rock at the gym or at the party, Skele-Toes is just about the only shoe that fits – and Tim, Georgina, and Borgy all agree!
Since people will be running on this advocacy run it is high time that people should try FILA's
newest line of running shoes, Swerve and Flow. FILA Swerve boasts of a Dynamic Landing System through a lightweight foam at the midsole and V3 techonology inserts at the heel. This gives you the proper support that you need in every step, without compromising style and design.
FILA Flow is perfect for the outdoor dweller with its heavy duty outsole, making every shock and bump a breeze. This one will surely go with you to countless victories and finishes.
Whether you prefer a classic or a rocking pair of rubbershoes, it's high time to give your tiresome trainers a break and take the Skele-Toes, Swerve, or Flow out for a spin. With your purchase of a pair of Skele-Toes and participation at the SRSR marathon, it's definitely more fun to help with FILA!
Tickets and registration forms are available at SM Ticketnet outlets (
https://www.smtickets.com/event/view/776
). Singlets and race bibs can be claimed at Fila Stores in Metro Manila.
For exclusive updates, follow us on Twitter (@filamanila) or be a fan on Facebook (FILAPhilippines).