From A Single Lady To a Big Happy Family
6/25/2012 11:58:00 AM
More than a decade ago I was just an ordinary girl. Back then, which I'm pretty much sure that I'm still single, I was just a simple quiet girl. Stuffed toys are my only comfort, hugging them and squeezing them tightly. Even though that I'm already turning into a fine young lady, hugging stuffed toys are still my love. I used to have a collection of them.


This is me hugging one of the biggest stuffed toy
that I can find in our house.
Courtship, flowers, chocolates, and a small card are some of the stuff that I experienced when a boy next next street started liking me. A breeze of love starting to fill the air. But of course it started as friends first. We became friends and became close as well.
One day he expressed his feelings to me by giving a small card, expressing his intention. I am just simple girl who just turned into a lady, I still don't know things. From that small card of courtship intention it did grow into a regular card expressing more of his feelings and his love. I fell more of it which later on I accepted that attention of love towards and I to him. He became my boyfriend .
Now, that my boyfriend turned to be my ex boyfriend, because he is now my husband and to reciprocate what he has been giving me before I have created a big and huge card expressing my gratitude for and for our lifetime friendship. I really admire him a lot. He used to give me gifts and love notes which he creatively designs. . He is not fond of buying gift but instead he love to make it for me out of his talented and creative mind which is really admirable.
So it's my turn to that!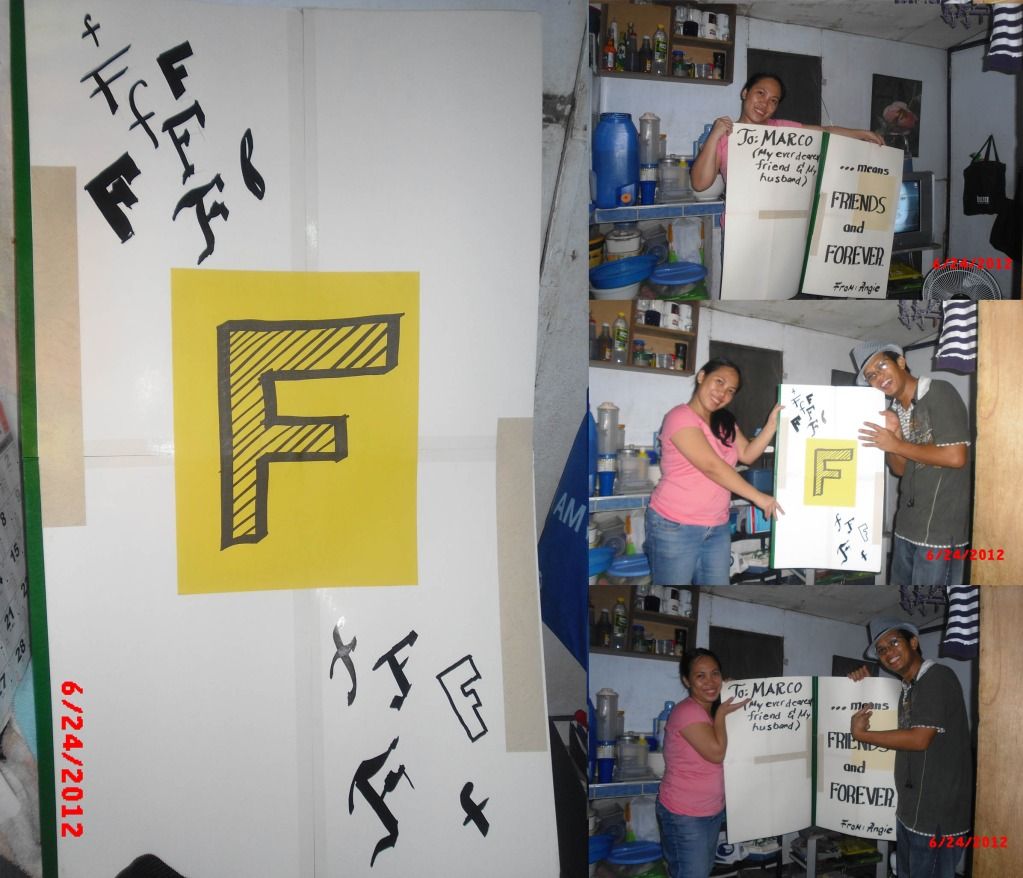 This is me giving the biggest card to a friend and a husband.
Not really good at designs and stuff.
Now, this single lady is turns into double, because I'm no longer alone and now I have my husband. We're now a family, a husband and wife. Isn't big enough? Uh oh, not yet because we planned to have little ones in our house.
Then came our wonderful son, he was really precious and he is our gem. My Husband who is an artist, taught our son to paint and up to now still teaching him to paint. Painting is their hobby now. My Husband used to join painting contests and competitions but wasn't able to grab any winnings, though there are some. My husband longed to do a mural of his own and perhaps he would do that to our house but for now he's just contented painting on medium and regular canvases. For now, I just want to pose first in a big murals of other painter but later I would love to pose on my husband murals and perhaps that would soon.
Posing beside one of the biggest murals. We've scouted
this along EDSA betwen Magallanes Station and Ayala Station.
Husband and wife and a son, now a family but we wanted more so three isn't enough! A few years later came our youngest. Another precious gift from God. My first son now turns into a big brother (a Kuya)
and he was happy about it.
Time does fly really fast from a single lady to a wife to a mom of one and now to a mom of two. We are now four in our family. Is it big enough? Yes, it is.
Big happy family has a big appetite so we'll be needing a bigger treat to quench that big appetite. Sharing with my family one of the big treat of McDonald's the Big N' Tasty Burger.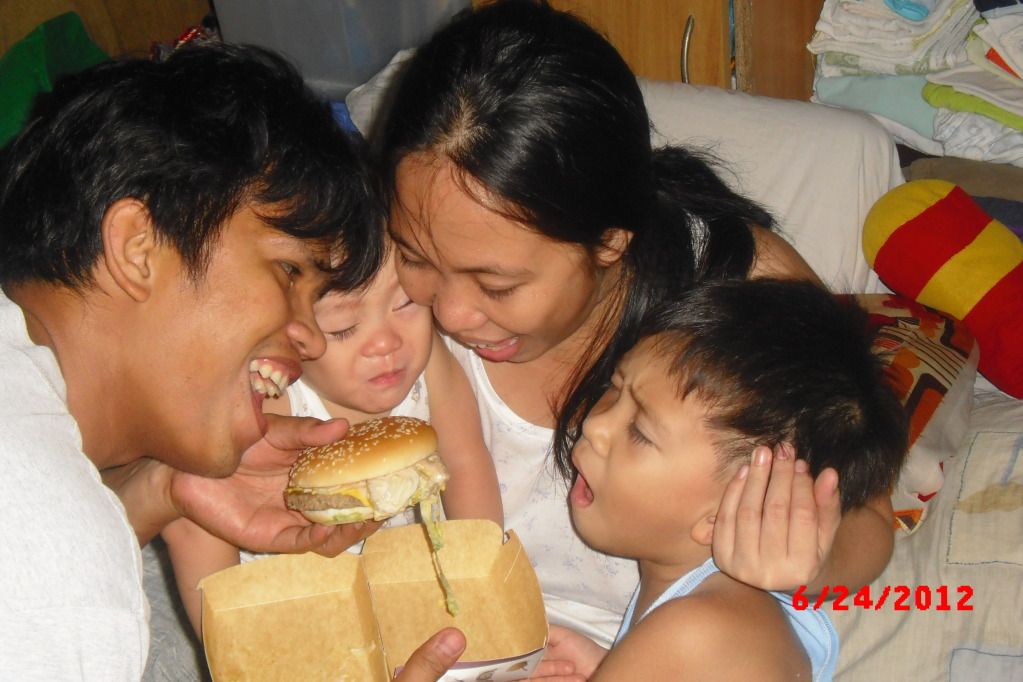 A picture our family sharing together the
Big N' Tasty Burger from McDonald's.