The ABS CBN Philharmonic Orchestra
7/27/2012 11:22:00 PM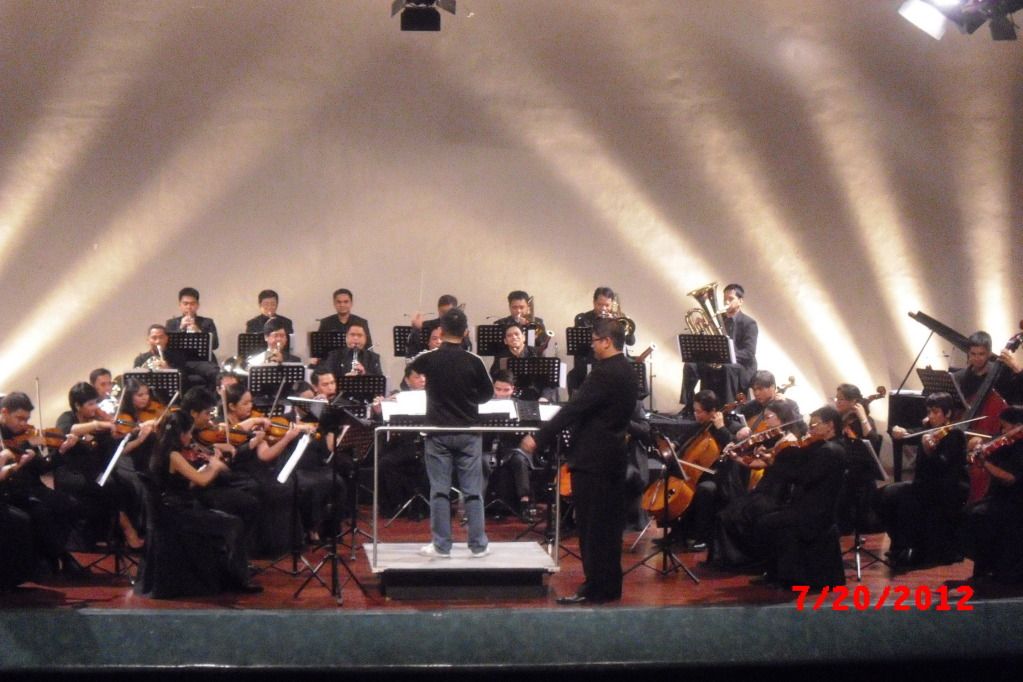 I'm not really a fan of symphony orchestras and classical music but after hearing the recent performance of the ABS-CBN Philharmonic Orchestra at the Dolphy Theater, it made me think again. I also missed the days of singing in the church choir.
It is indeed that there are few people do like symphony music or classical music. Some people think that it's for the upper class people only but the ABS-CBN Philharmonic Orchestra want to bridge that gap and make these symphony music easy of reach for the masses as well.
ABS-CBN, the country's largest multimedia conglomerate, and First Philippine Holdings Corporation has established the ABS-CBN Philharmonic Orchestra. Composed of 40 musicians, the orchestra is under the baton of music director Gerard Salonga and the guidance of executive director Mickey Munoz.
According to Sir Gerard Salonga, "We aim to bring live orchestral performance closer to the Filipinos and give them an option of what to listen to." And as a start, they have conducted some series of performance that they have made and this recent performance was one of them, to let the orchestra be felt by the general public.
Aside from performances and guesting as well, the orchestra will be holding educational outreach programs that will give both kids and adults a chance to experience a medium that is considered as one of the highest forms of art. The project will consist of three categories: "Philharmonikids" will cater to grade school students; "Musicoveries" will cater to high school students; and "Philharmonic Discoveries" will be for the mature audiences that want to be acquainted with classical music
Those who would like to watch the ABS-CBN Philharmonic Orchestra live can catch the inaugural concert at the Francisco Santiago Hall in Makati on August 18 (Saturday). The program will include Hector Berlioz's "Roman Carnival Overture", Franz Liszt's "Piano Concerto #1" with Jovianney Cruz, Johannes Brahms's "Symphony #1 in C minor".
On September 2 (Sunday), the orchestra will also hold a tribute concert at the Meralco Theater for American composer and conductor John Williams. The award-winning Williams is known for his iconic movie theme compositions such as "Superman," "E.T.," "Star Wars," "Jaws," "Indiana Jones," and "Schindler's List."
For updates on the ABS-CBN Philharmonic Orchestra, follow @absphilharmonic on Twitter and 'like' on Facebook at
http://facebook.com//ABSPhilharmonic
.