Angel's Pizza Pasta Combo with their newest offering
7/18/2013 10:57:00 PM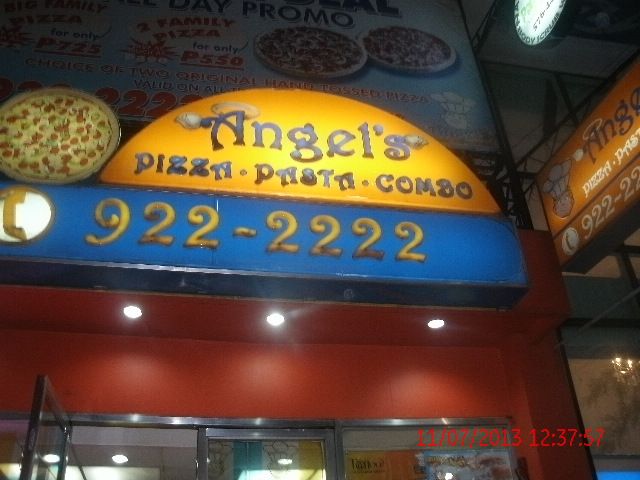 Pizza anyone? Well here's another food escapade from yours truly. This is my first time to try one of the pizza brand in the metro, the Angel's Pizza.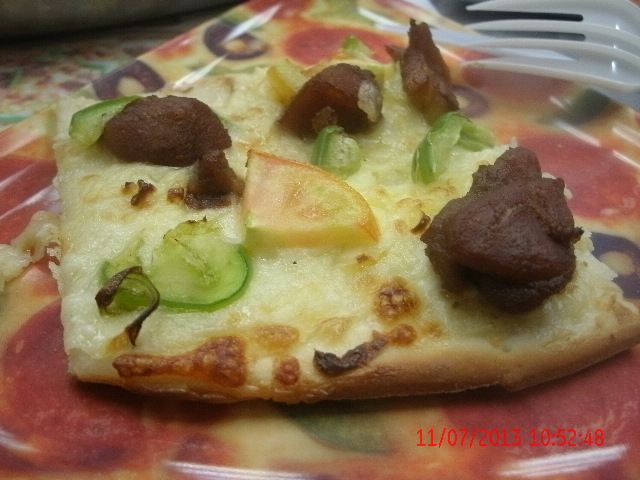 Chicken Parmigiana
Last week Angel's Pizza introduced their newest offering. First is their newest pizza flavor, the Chicken Parmigiana which something different and extraordinary. If you're wondering what are the ingredients, well here are the ingredients of Chicken Parmigiana, fresh tomato, culinary cream, cheese, chicken chunks and green pepper. It can be on thin crust or hand tossed, but for me the best is the hand tossed, its creamier and flavorful. It can also be in white sauce or in red sauce but I prefer the white sauce. So it's really different. For me, it even taste good when you add hot sauce, but it depends on your taste bud if you want something spicy or not. Good news, starting August 1, you can now taste or order the Chicken Parmigiana.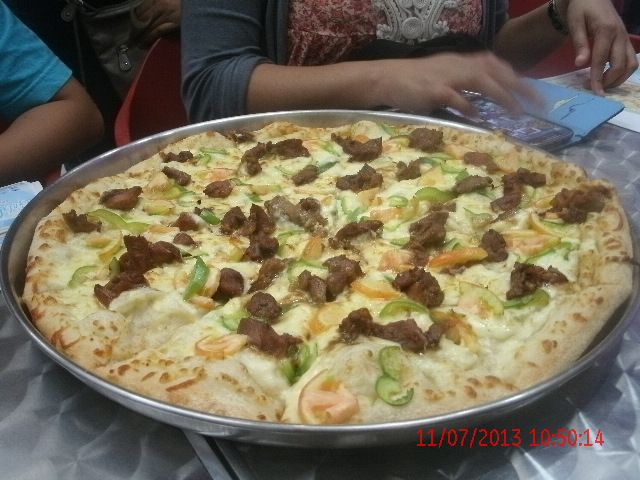 hand-tossed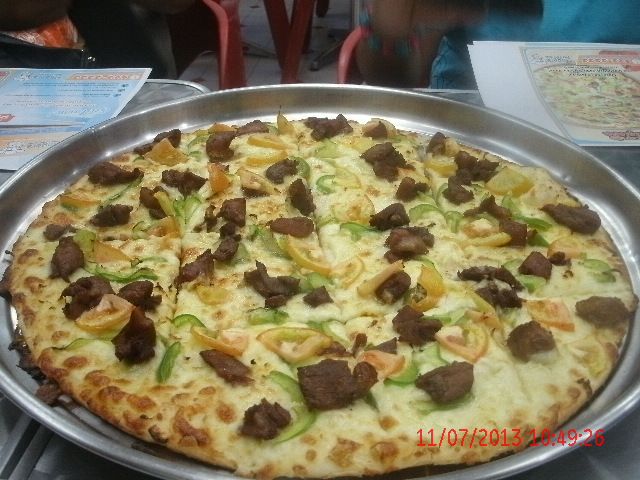 thin crust
Next one that is their Angel's Pizza Club which you can now avail through their different stores. Be part of their club and enjoy their freebies. Here are some of the freebies that you can enjoy: (1) Buy 1 Take 1 Free anytime, anyday! Applicable for Big Family and Family Pizza only (2) 25% discount on all pizza purchase and (3) the birthday treat of 1 medium pizza absolutely free! Flavors: Angel's Aloha or Angel's Bacon and Cheese. Valid for dine-in and carry-out only. Isn't amazing, so hurry grab and avail their Angel's Pizza Club.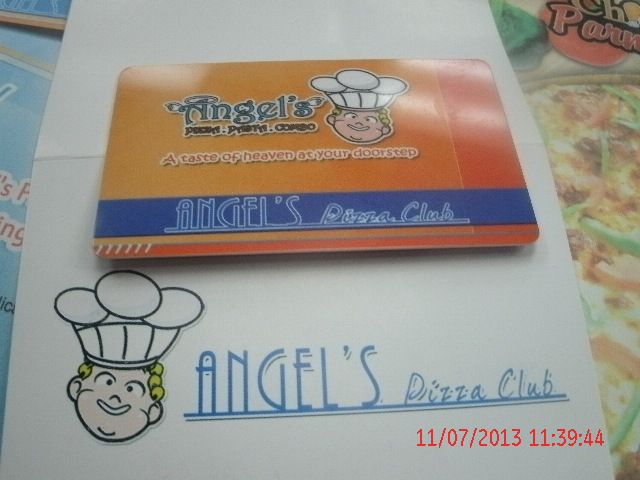 Lastly, the Free Tattoo Sonic! Most of us are all hooked in the internet and this offering of Angel's Pizza can help more of us being online most of the time. Here is the great news, all you need to do is to collect 10 points from Angels Pizza for you to have a Globe Broadband stick for free. For every P600 purchase of Globe and Angel's Products will get 1 point. Yes, Globe products are also available at all Angel's Pizza store.
There's more, their Online ordering will be available soon. For more updates and promos check their website
www.angelspizza.com.ph