Learn And Be Inspired With The Story Of Tuhog
7/14/2013 02:26:00 PM
Does anyone like to watch your own story in the movie? Do you want to give and share your lesson in life to others? Here is another movie that touches every ones lives.
Tuhog is the present and newest offering from Skylight Films as part of the continuing celebration of ABS-CBN Film Production's 20th Anniversay. A one of a kind movie that tackles the connection of three different people with three different lives in in just one story.
Starring Eugene Domingo as Fiesta, Enchong Dee as Caloy, and Leo Martinez as Tonio are the main characters of the movie. The story will run around with them so check and watch how will a vehicular accident will connect their lives together, literally and figuratively? And of course how will Fiesta, Tonio and Caloy "disconnect" from each other even if this means death for one them?
According to Veronica "Ronnie" Velasco, the Cinemalaya award-winning director that makes the movie said that it was very challenging in her part, she actually make a story board to visualize the exact outcome of the movie. She even had a hard time shooting at Commonwealth Avenue. The most heavy scene was in the hospital, (well we should watch it to find out why does the hospital scene is one of the hardest part.). She elaborates also the characters of the three main cast in the story, Tonio reflects that each of us has a dream in life, while Fiesta wants to live more and lastly Caloy who wants to love more.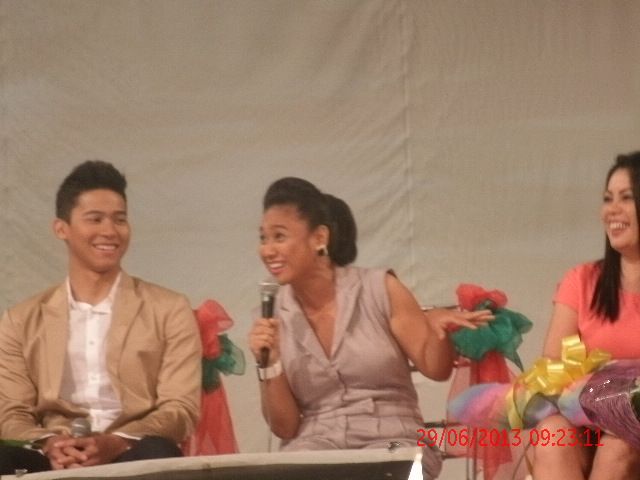 Eugene Domingo as the unsmiling and "masungit na konduktora" named as Fiesta. Her life is like a death until Nato (Jake Cuenca) came into her life and change it into something special. According to Oge that she portray the character of Fiesta with the help and the approval of Direk Rory and the material itself. She commends also the team of Tuhog because they are organized and always ready.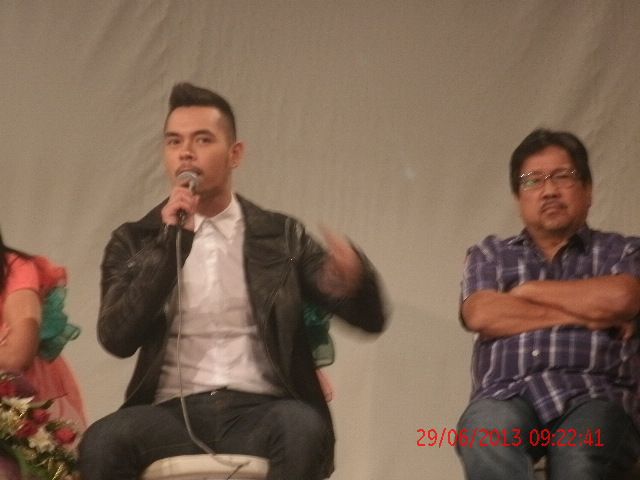 Leo Martinez as a retired employee named Tonio who will find the true meaning of life. He explained also that the lesson of his character is "Living to the fullest", you should live with no boundaries and keep on dreaming.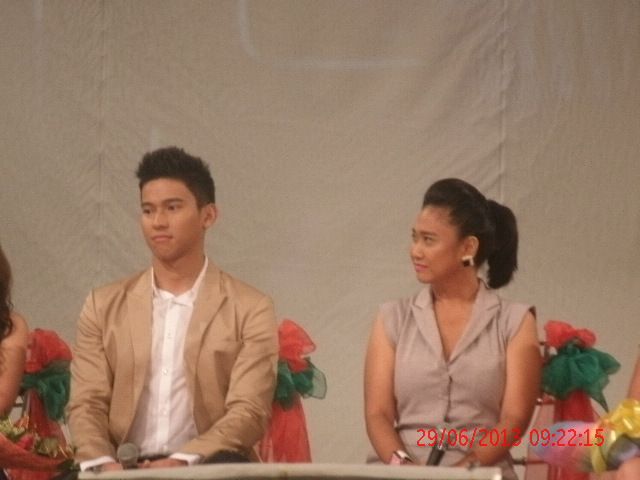 While Enchong Dee as a young guy named Caloy who is longing to love more and very particular with his virginity. According to Enchong his character portraying that all people gone through on being curious during adolescent stage. He is very thankful that they gave him the opportunity to worked with Ms. Eugene Domingo, he explained "I am a big fan of Oge. Gladly that we are now friends because of "Tuhog".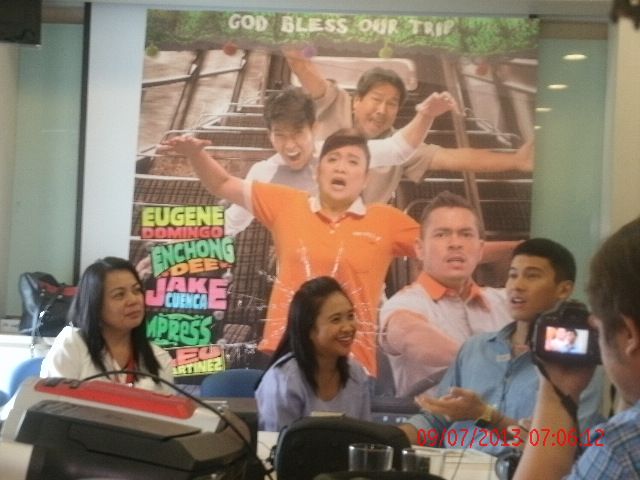 "Tuhog" is our little anniversary gift for the 20th anniversary of ABS-CBN Film Productions" Direk Enrico said. "Aligned with our anniversary tagline "Magkwentuhan Tayo" the Skylight label would like to give the same classic stories of love, family, friendship and life, the Skylight brand of storytelling - may konting spice, may konting sipa, may konting liko ng daan sa pagkukuwento.
Are you now curious on the movie "Tuhog"?. The movie is a drama with a lot of comedy according to Direk Rory. So don't dare miss Skylight Film's one-of-a-kind drama about love, life and hope, watch "Tuhog" showing on cinemas nationwide on July 17, 2013.
For more information and latest updates about 'Tuhog" simply visit http://starcinema.com.ph, http:/facebook.com/StarCinema, http://twitter.comStarCinema.