Met Some Of The Cast Of Mga Basang Sisiw
6/25/2013 09:51:00 AM
This is something new here in my blog. Usually I cover Teleseryes on the other network but for now its the teleseryes on the neighboring network. This will eventually complete my network teleseryes. hahaha! I got excited when I received the invite and the title of the teleserye is "Mga Basang Sisiw" which is a blogcon. As I feature most of the blogcons before you know what happens during blogcons.
So we came to the venue a little bit early, hahaha, isn't I too much excited?
Maxene Magalona and Renz Valerio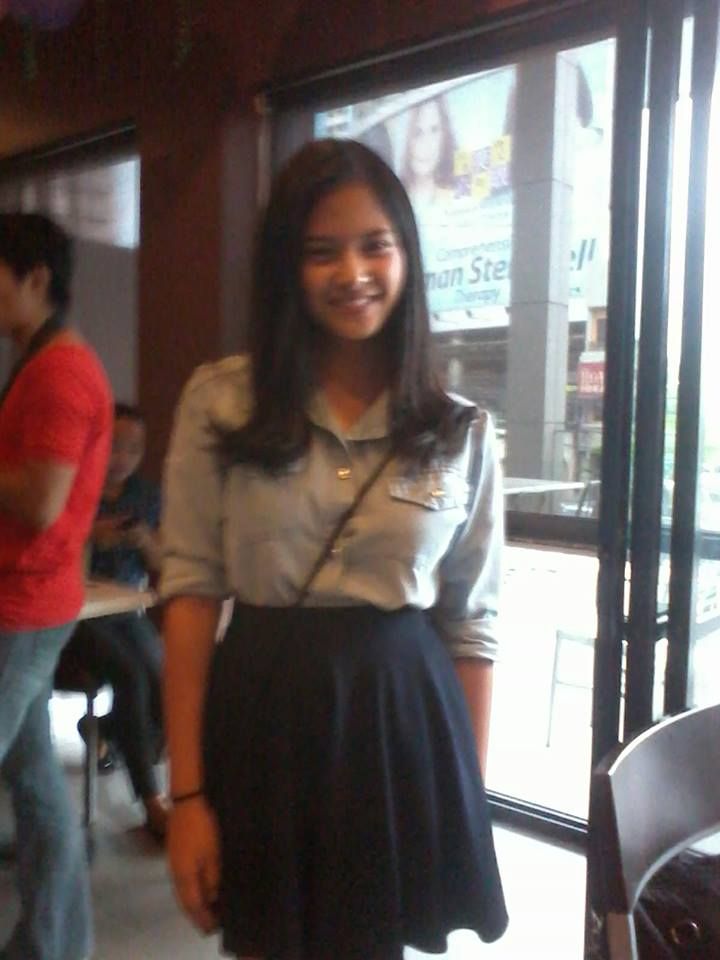 Bianca Umali
Maxene Magalona came first, all the bloggers who were there early got an opportunity to interview her, alone. I was very much amazed with her, this is my first time to interview and saw her. She was so receptive and immediately answered all the questions thrown to her and she really talk a lot, really! According to her this is the first time that she'll be a "kontrabida". On her previous show she was the one who's being maltreated but for now she is the one who's going to do maltreatment. She is really excited to portray her "Kontrabida" role and according to her it is very challenging, "Lahat naman ng ginagawa natin mahirap, pero if you are doing your best you will give justice on the role that has given to you, I am happy at least now I am out of my comfort zone". I think this girl loves to talk, and she really know what she is really doing and she really focus on her craft.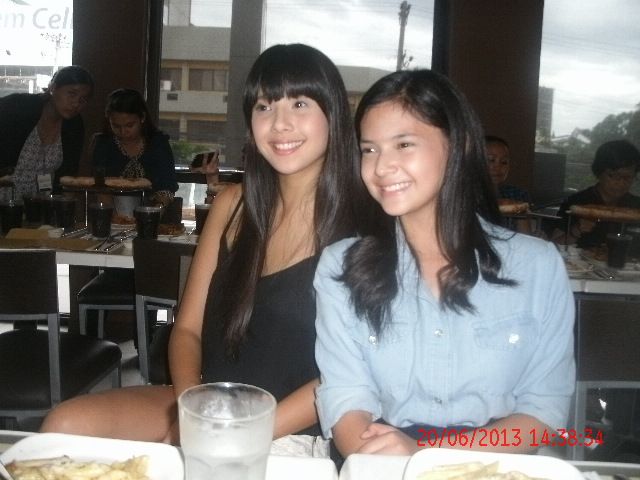 Maxene Magalona and Bianca Umali
Another artist is Bianca Umali, who is a very nice pretty girl that had grown up. I remember this girl in the kids TV show Tropang Potchi. My kids used to watch tropang potchi. According to her this is her first major soap and she was very happy that she is now in the league of the big stars. This is a new environment for her and she felt starstruck doing this teleserye with some of the big stars in showbiz.
We also interviewed Renz Valerio who also plays the role as one of the five siblings in the teleseryes. According to him he likes his role very much because the characters that portrays is far from his real life. He is the youngest in real life but on the Teleserye he is the eldest, so according to him this is very challenging. It's ironic that in the teleserye he needs to take care of his other siblings while in real life all his family takes care of him. He really like to be in showbiz since childhood and he said "this is a dream come true to be a true actor".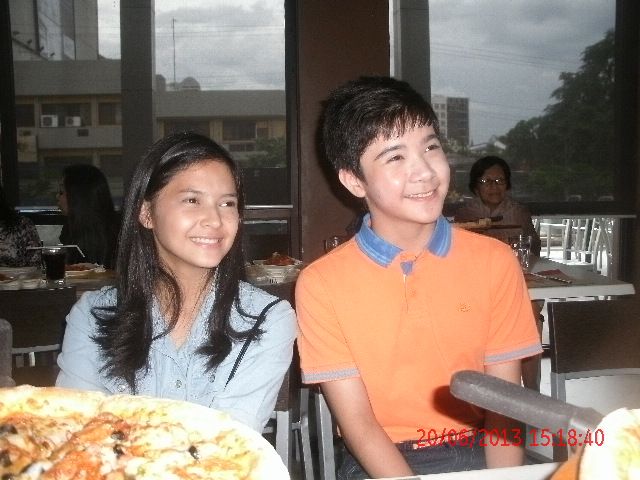 Bianca Umali and Renz Valerio
Mga Basang Sisiw is a Filipino drama television series developed by Dode Cruz and produced by GMA network. It premiered on June 3, 2012, replacing Unforgettable on the network's coveted Afternoon Prime block, and on June 5, 2013 worldwide via GMA Pinoy TV. The series is inspired on Agustin Dela Cruz's classic Fiipino Film of the same title and topbilled by Lani Mercado, Raymond Bagatsing, Gardo Versoza, Maxene Magalona, Mike Tan and featuring Renz Valerio, Bianca Umali, Kimberly Faye, Hershey Garcia and Miko Zarsadias in the titular characters. The show is produced by Kaye Atienza-Cadsawan and directed by Ricky Davao. The series chronicles the story of five siblings – Justin, Fave, Shine, Cha and Mickey and their long and painful journey to rebuild their once happy family.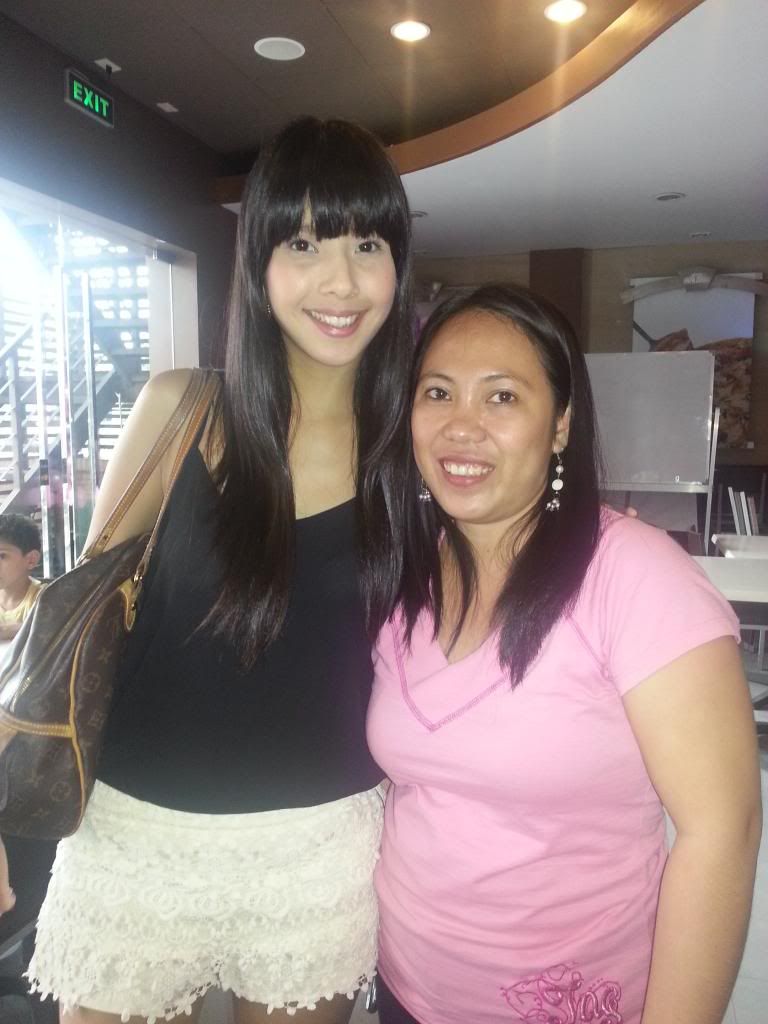 Maxene Magalona and Me
Well I guess this blog post is full of first, right my dear readers?
Watch the Teleserye "Mga Basang Sisiw" at the Kapuso Channel right after Eat Bulaga.