Mr and Ms Chinatown Airs at ABSCBN
6/24/2013 10:37:00 AM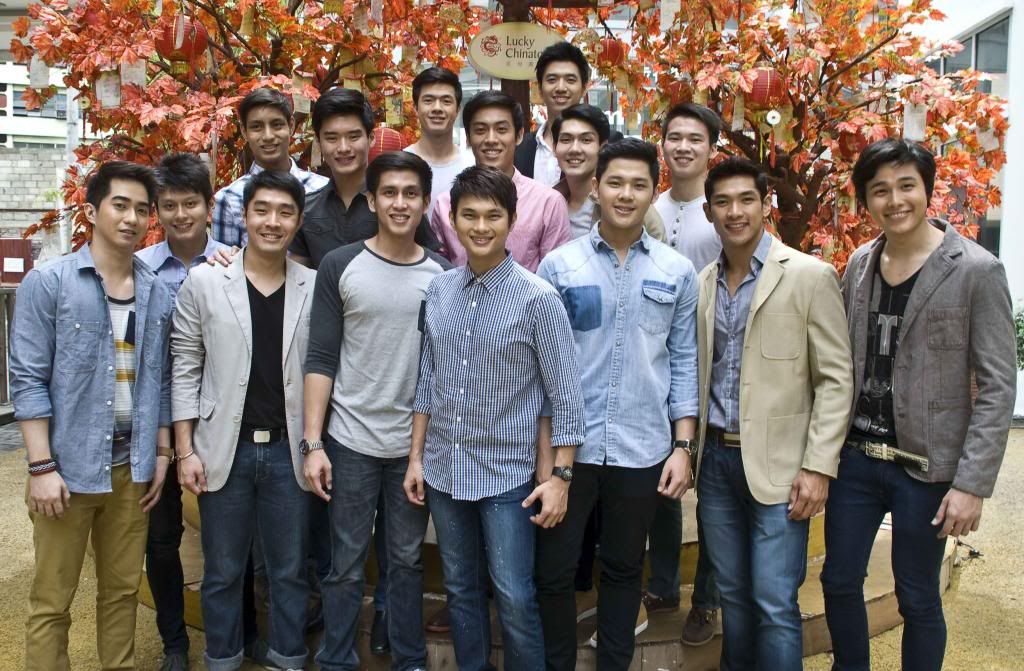 ABS CBN will air the first ever "Mr and Ms Chinatown Philippines" this June, following a deal signed by the network and the Miss Chinatown Foundation recently.
In what is to be a meeting of two cultures with shared values, "the search will redefine Filipino-Chinese beauty, pave the way for better business relations, and realize cultural and artistic goals," said Alexis Sy Go, the National Director for Mr. and Ms. Chinatown Philippines 2013.
During the launch held in Binondo, Manila a total of 32 Filipino-Chinese candidates, split equally between females and males, aged 18 to 25, were formaly presented to the media and will compete for the prestigious title to represent the Filipino community in the country by the end of the month.
The female candidates include Jerene Tan, Robyn Kimberly Tan, Michelle Marie Sy, Rolini Lim Pineda, Jamie Chua Reyes, Lhowelle Lyka Tan, Sheryl Elaine Chua, Samantha Jade Dy, Maricon Cho, Hannah Dy, Frances Elaine Cham, Kimberly Nicoe Ang Mas, Aeryka Chua, Catrina Myka De Guzman Ang, Catherine Yao, and Anna Patricia Baesa Tan.
Meanwhile, the male candidates will be represented by Oliver chen, Glenn Kevic Choa, Sydney Du, Glenn Andrew Magante, Josse Miguel Lasala, Alvis Lim, Jaime Ripoll, Randy See, Bruce Willis Wo Sing, John Christopher Sy, Arthur Emmanuel Tan, Frederick Jan Bee Tan, Jerome Edward Tan, Sheng-han Yang, Francis Kevin Yao, and John Patrick Yap.
The candidates from the "Mr and Ms. Chinatown," according to organizers, are a strong mix of contemporary men and women that come from some of the country's most prestigious universities such as the Ateneo de Manila University, De La Salle University, the University of Santo Tomas, and the University of Asia and the Pacific, majoring in a wide randge of specialized courses from Entrepreneurial Manageme nt to Psychology, and event to Interior and Fashion Design.
ABS CBN and the Miss Chinatown Foundation deem this as an event to open doorways towards unified communities and better goals – beginning with a celebration of the shared values of the Filipino and Chinese Communities and cultures, ultimately geared towards strengthening the fusion of the two in honing and shaping the potential of this generation.
Watch out for the Grand Coronation set this month and will air live on ABS CBN. For additional details and information, folow @MrandMsChinatown on twitter and instagram, or visit the official Facebook page of Mr and Miss Chinatown Philippines 2013 at www.facebook.com/MrandMsChinatown.